奉献 支持
Donation
十分感谢您的奉献,愿 神祝福您和您的全家,灵魂体兴盛,福杯满溢!
Thank you very much for your generous giving.
May God bless you and your family with a prosperous soul and overflowing blessings!
少种的少收,多种的多收。这话是真的........因为捐得乐意的人,是神所喜爱的。 神能将各样的恩惠,多多地加给你们。使你们凡事常常充足,能多行各样善事。
He who sows sparingly will also reap sparingly. He who sows bountifully will also reap bountifully. Let each man give according as he has determined in his heart, not grudgingly, or under compulsion; for God loves a cheerful giver. And God is able to make all grace abound to you, that you, always having all sufficiency in everything, may abound to every good work.
哥林多后书(2 Corinthians) 9:6-8
网上奉献
Online Donation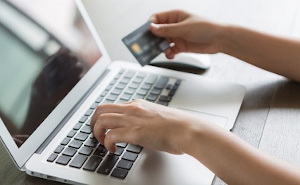 银行转账
新


E-Transfer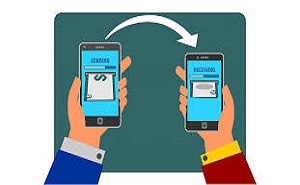 从银行账户里面选择Send e-Transfer的功能;
Choose e-Transfer from your bank account
增加一个付款人为AGCF (一次性);
add a payee AGCF (First time only)
设定用e-mail来接收 (admin@agcfca.net)
Enter the name(AGCF) and email address(admin@agcfca.net) you are sending money to.
输入奉献金额 (每一次最多加币$3000)
Enter the donation amount in the Amount field(Max CAD $3000 per transaction).
备注栏请务必填写你的英文姓名,地址和电话,以及奉献的类别(是十一、慈惠,还是特别奉献)
Enter your English legal name, address, phone number for tax receipt purpose in the message area. Meanwhile, please indicate the types of donation,such as tithes,benevolence, mission or special offering,in the message area as well.
最后按Send就可以了。
Review all of the transaction details and then click Confirm to send the Interac e-Transfer.
支票奉献
Donation by Cheque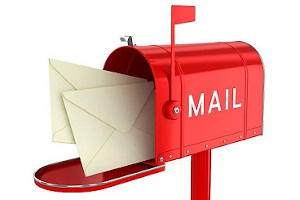 支票抬头

"AGCF"


Please make cheque payable to

"AGCF"

请在备注栏注明奉献项目
Please indicate donation items in the note area of the cheque
请将支票邮寄到教会
Please mail cheques to church.
佳恩基督教会
Amazing Grace Christian Fellowship
3456 Fraser Street
Vancouver, BC, Canada, V5V 4C4
Canada
刷卡奉献
Donation by POS Device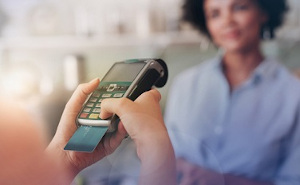 信用卡/银行卡,刷卡奉献
VISA / Master Card / American Express / Bank Debit Card
每笔交易最高额度5000加币,超过5000加币需要分次刷卡。
The maximum amount of each transaction is CAD $5,000. The donation will be processed separately if the amount exceeds CAD $5,000.
例如:想奉献1万元,就需要分两次刷卡。
For example: It will take two transactions to process the donation with the amount of CAD $10,000.
方式:打电话 / By Phone
打电话到教会办公室(778-737-9577),提供以下信息给教会同工:
(周一到周六,每天上午10点-下午5点)
Please call 778-737-9577 and provide the below information.
(Please call between 10:00am and 5:00pm from Monday to Friday.)
个人姓名
Name
信用卡卡号
Credit Card Number
有效日期
Expiry Day
奉献金额
Donation Amount
地址(外教会弟兄姐妹奉献需要提供地址,以便开具退税收据)
Address
二、奉献的频率:
Frequency of Donation
建议将每周奉献的习惯,变成每个月一次或是半个月一次的习惯,以简化处理的程序。
It is recommended to change the frequency of donation from weekly to semi-monthly or monthly in order to simplify the process of handling.
在疫情发生、居家隔离期间有诸多的不便,代表教会牧长团和理事会感谢全体佳恩弟兄姐妹的理解和配合; 也期盼大家忠心奉献,使神家一无所缺。
There were many inconveniences during the outbreak and family isolation. On behalf of the church pastoral team and the board of directors, we would like to express our appreciation to all brothers and sisters for your cooperation.
对于上面的说明,如果有任何问题,欢迎和教会行政同工Melissa姐妹和杨子弟兄联系。
Please feel free to contact the church staff, Melissa Lu or Leon Yang, if you have any questions regarding the above explanation.